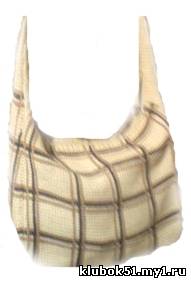 Give your friends an interesting page:
I suggest you meet one of the small species of knitting-konys knive. Even the asses and the toothrows of the manoeuvres don't all know that way. Why? Let's leave this question to the theorists, we're not. We're practice, so let's learn!
What is the raisin of tuna knitting: first of all, keeping the shape of the thing. Tie the children's warm pants-- the baby's never gonna have the laps that he's got on his neck in the winter! Build yourself a coat or a cardigan-- you don't need a pill. As long as you're not sitting, the thing won't stand behind. Make a bag-- she'll keep shape for years.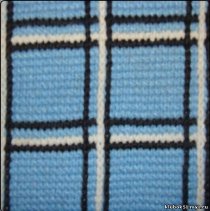 I'm saying it's not sound, it's been tested on my own experience. There's only one flaw in the Tunisian blade... it's very difficult to dissolve. It's not physical, it's moral! Well, as long as I'm calm about moving outdated things into a new one, it doesn't apply to "Tunisian" work. The baby has grown up a long time, but the ginger legens are lying and waiting for the next generation, the daughter's coat is being updated with scarfs and drapes, my cardigan will probably live a long time, and the bag--- it's eternal (only lightning revolts its age and has to change them).
Okay, let's go.
Tools.
The Tunisian knitting is taken to carry a hook of about 30 to 40 cm long. Although I've always had a 20-cm hook. There are also new tools to be sold: a short 100-cm wooden hook, and two short-circuit hooks connected to the leather for the more complex and double-headed. They make it easier and easier to do not only the left, but also the transverse and cosmic, and to tie in circles.