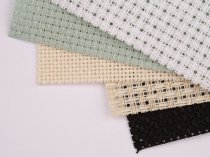 Manufacturer: Zweigart (launch in Germany)
Types of tissue: Stern-Aida, Aida Star, Rustico-Aida, Lugana, Brittney Lugana
Frequency of interchange: 10 ct (4 stitch/cm), 14 ct (5, 4 stitch/cm), 15 ct (6 stitches/cm), T25 (10 thread/cm), T28 (11, 2 filaments/cm)
The most popular colors are white, black, cream, lazy.
fabric composition: Stern-Aida - 100 per cent cotton; Aida Star - 93 per cent cotton, 7 per cent polyestres, laurex; Rustico-Aida - 51 per cent cotton, 34 per cent viscose, 15 per cent rein; Lugana, Brittney Lugana - 52 per cent cotton, 48 per cent fashion
Accurate quality traditions, innovative technologies and always new creative ideas are the foundation for trust among world leaders.
The company was founded in the last century, 1877.
In 1907, it was Zweigart specialists who invented the most popular tissue for manoeuvring and stitching the Aida cross. When the stitcher says "canva," it's the most common thing she means.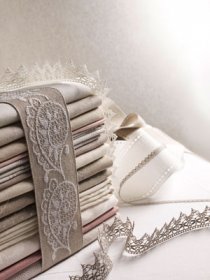 Special intersection of the thread creates suitable for calculating and stitching the squares.
Zweigart is known for its quality. Manufacturers ' offices are only located in Germany and Switzerland and are under constant strict supervision by company specialists. Also since 2001, production has been monitored by a German State inspection of TUV technical installations.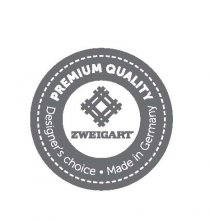 Only the best raw material in Europe is used for production, mainly in Italy.
Zweigart is the best. Many other producers seek their standards.
The final result is the tissue guaranteed by a high quality, resistant to laundry, fall and perfectly straight thread.
Zweigart quality mark is an orange thread in the edge of the canva.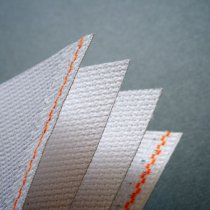 Give your attention!
In a separate RIOLIS cross stitching kit may be fitted with a cut of the lateral edge of the orange filament♪ It's just that the piece of work was cut out of the tissue in a place where the edge is gone. The material for the kits is cut off from a halve of a width of 1.5 metres.
The RIOLIS manoeuvre kits take into account that there is no canva on a tight edge. The tissue cut shall be calculated according to this circumstance. So, If there's a slice of canva with the edge, you'll still have room. I'm sorry.
In 2013, RIOLIS went completely to the kit. Cressing kits The canvas of German production Zweigart.
Companies concerned with the quality of their products and in constant creativity have found a common professional language.
Give your attention!
In some sales points, recruitments issued before 2013 and completed Belarusian canvass could be maintained.