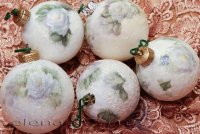 Photo 1.
You don't have to throw out the old plain new year. It's a great setup to create a new collection of new yearly jewels for the tree. Regrettably, the photo fails to hand over the perlamutre and tidality of the acrylic paint of the Hameleon.
To create a single collection of new yearly decorations, materials will need to be depaid:
Photo 2.
Old balls, acrylic paint, acrylic ground, polymer simulated paste, PWA glue, transparent glue or acrylic paw, rice paper or napkins with suitable drawing, sponge or sponge, rigid brush, glitter, microbiser, slices and nails. Photo 3.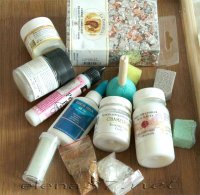 An audit of stores and anteroids may end with the discovery of these dense balloons purchased by several generations.
All this can go on, and with minimal money, it'll get very much designer balls. Photo 4.
If the old balloons go a little bit, and put them in the hot water, all the lacs and most of the paint on the outside and from the inside. Photo 5.
The next stage will be degreasing the surface, scrubbing hot water balls with ferry or devouring traditional " smelly chemists " (spiro- or acetone-containing liquids).
Filthy ground. It's almost all shy, but there's still a delicate film that lets the first layer of acryl be equitably filled. Photo 6.
Shout the lip (maybe cut off a little bite from the sponge to wash the dishes) with a relatively flat layer of acrylic. ♪ ♪